SKG Projects' Credentials
We have accreditations across the sector to ensure the very best in interior design. We are accredited for our approach to safety, quality and sustainability within our work, as well as our expertise on architecture and design. SKG Projects' credentials include SIBD accreditation, BAA membership and international design awards. We continue to strive for excellence in everything we do.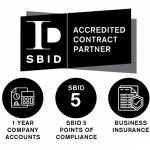 SKG Group received the SBID accreditation in January 2021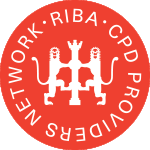 Member of RIBA CPD Providers Network
The RIBA CPD Providers Network consists of over 500 manufacturers and suppliers, training companies and advisory organisations, who provide RIBA-approved CPD to architects and other specifiers.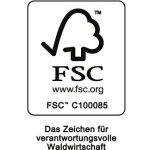 All SieMatic products that SKG Projects supply are FSC accredited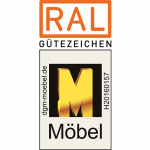 All SieMatic products that SKG Projects supply are Golden M Accredited
SieMatic is one of the few kitchen manufacturers to belong to the German Furniture Association (Deutschen Gütegemeinschaft Möbel – DGM) and to have earned the RAL seal: the Golden M. The Golden M is not only a certification for product quality and safety, but also for healthy living and is also recommended by the German Federal Office for the Environment as well as the German Association for the Environment (B.U.N.D).

The Birmingham Architectural Association is the Birmingham branch of RIBA, represents architects, built environment professionals and creatives in the local area. They promote, support and share knowledge throughout the community through workshops, events publications and contributions to the local and national design boards.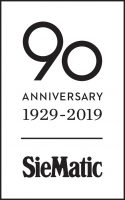 SieMatic 90th Anniversary
SieMatic demonstrates design and quality that are not subject to short-term trends, but have stood the test of time for many years.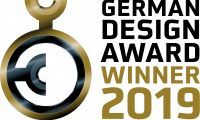 German Design Award Winner 2019
The SieMatic PURE Collection, launched in 2018, won the German Design Award Winner 2019 in
the category "Excellent Product Design – Kitchen".